Example of Created Soil Salinization Mask by Means of Supervised Classification of Satellite Image ALOSThe data of Earth remote sensing acquired via sensors in various spectral ranges and installed on airspace carriers are distinguished by high self-descriptiveness, reliability and operational availability. Therefore, they are effectively used in solving a wide range of tasks related to control of natural environment and man-made features. The most important areas of using these data include studies of natural resources and subsurface resources, monitoring of natural and man-induced disasters, ecological monitoring and others.
Special methods called thematic processing are used for interpretation of space images to extract information for integrated, inter-linked studies of natural environment. Thematic processing includes various procedures such as image analysis, classification of objects, etc.
Results of thematic processing of airspace images can be presented as a series of mutually agreed thematic maps displaying spatial position, qualitative and quantitative characteristics of natural and economic objects of the respective territory.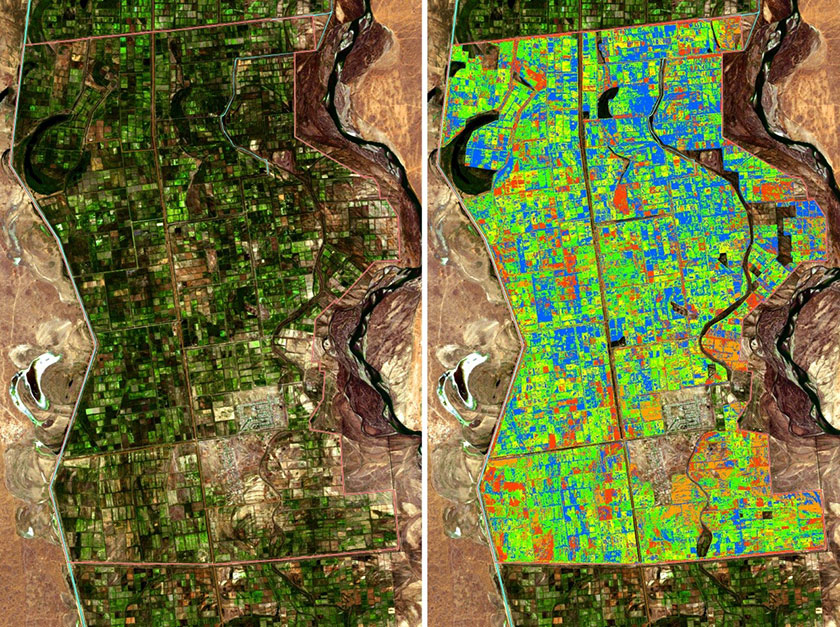 Example of Created Soil Salinization Mask by Means of Supervised Classification of Satellite Image ALOS